Our Advantages
In competitive job market, getting a bachelor's degree is first step to start a prospering career.
Now, recruiters are looking for talented professionals who can directly work in the project with minimal training.
Thus, taking Inplant Training in Chennai will give students an excellent opportunity to gain industry exposure.
Internship is an agreement wherein trainees work with a company or organization to gain real time and hands-on working experience.
Best internships training in Chennai will help trainees to choose right career path
Now, the competition is very high for every job. Having internship training experience will make trainees as eligible candidates
Internships are best option to learn about how an organization functions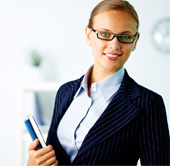 Bals Technology is recognized as credentialed firm offering professional internship training in Chennai for Arts and Engineering students in various streams like CSE, IT, ME, ECE, EEE, EI, MCA, Msc, etc. Here are some advantages of taking internships in Chennai.
Our internship training is absolutely practical on real time projects
Get professional training from industry experts
We are the leading IT solution providers who will give professional experience within our organization
Professional and authorized certificates (Inplant Training Certificate, internship certificate and Project Completion Certificate) are awarded at end of the training.
Graduates can take this opportunity to work in corporate environment to boost their technical skills, learn latest technology and know about current trends and methodology used in the industry
Excellent infrastructure
Internship Program
Internship Training in Chennai



5

out of

5
based on
1281
ratings.
1281
user reviews.
Feedback by Interns
Internship Training in Chennai
– by
Keerthana
on
Join Bals Technology to excel in your career
Rating:
5
Hi i'm Keerthana i'm 2016 passed out btech student. After completing the job in decided to take internship training. One of my friend recommended Bals Technology. It's the ideal places for freshers to get used to corporate environment, learn new technology, current trends in the industry and to shape their careers. Thanks Bals Technology.
About Company
Bals Technology is a part of Bals Group, one of the leading IT services and product engineering company offering services in Nottinghamshire, U.K and Chennai, India
We are established in the year 2009 and started our technology business in 2011.
Bals Technology has now expanded immensely and now we are serving more than 150 clients across the globe in various sectors like IT, hospitality, retail, banking, logistics, etc.
Solutions
Application Services
Web Services
Web Services
SEO Services
Testing Services
Consulting Services
Education Services
Mobile Application
ERP Management
Contact Info
INDIA
No 1, 2nd floor, 1st Street,
Balaji Nagar, Jawaharlal Nehru Road,
Ekkatuthangal, Chennai,
Tamil Nadu - 600 032.
United Kingdom
#3, Church street,
Ollerton,
Nottinghamshire.
Email: info@balstechnology.com